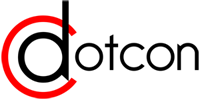 Dotcon is a two day convention to promote popular media, arts and culture here in Toronto. It will be located at the Holiday Inn Hotel & Suites Toronto-Markham from
November 15th to the 16th 2008
. The main focus this year will be centered on music, art and visual media from all over the Asia, with a greater emphasis on promoting artistic exchange between Toronto, Japan, China, Hong-Kong, and Korea.
Over the course of two days, the convention will address the growing need for young talented artists and musicians to have a forum and venue to focus their talents and express their ideas. It is an event that promotes understanding and appreciation of Asian culture, by means of celebrating its popular culture, media and entertainment.
This event will be open to members of DotCon as well as the general public.
Our aim is to be the #1 fan membership in Canada, offering tons of fun events and member privileges in order to bring fans closer together. And not only that, with our emphasis on promoting culture as well as our charity endeavors, we'd also like to get fans more involved in the larger community.
We have lots more planned for this year, so please tell all your friends and family about Dotcon! The more fans involved, the more fun it will be, and the more we can all make a difference.
Join the fan-run revolution…
Viva la Dot!